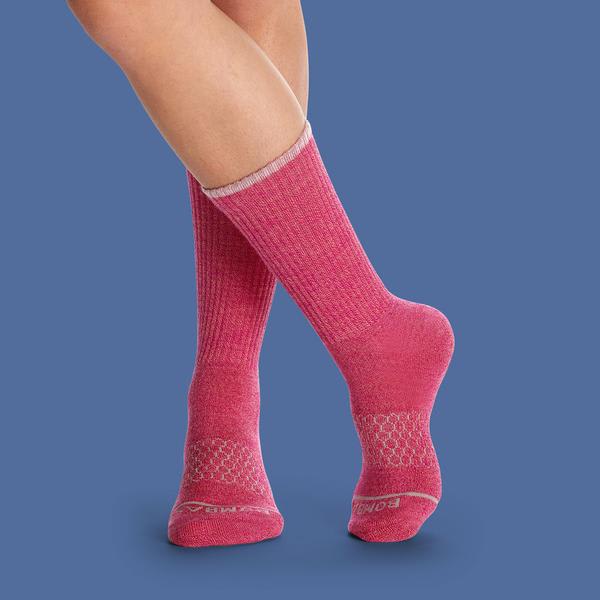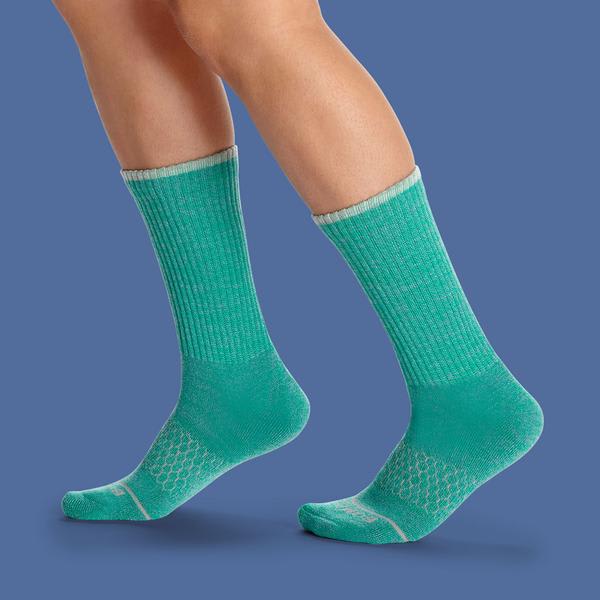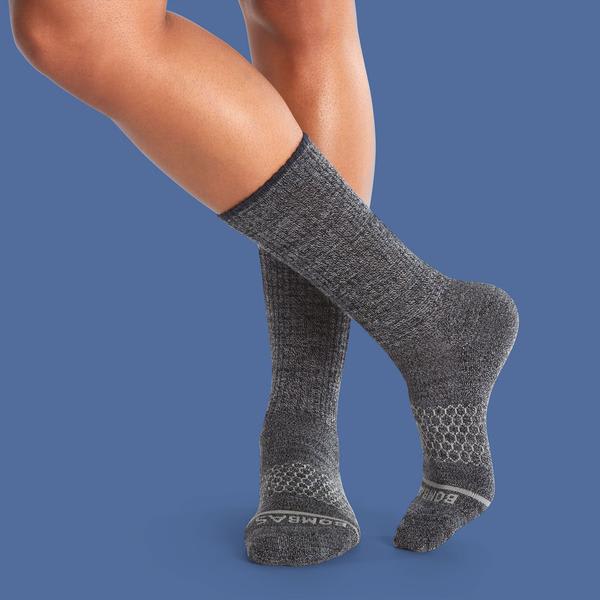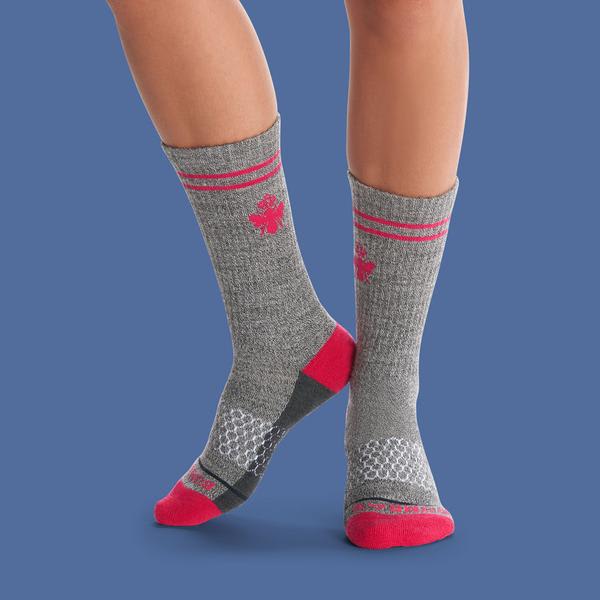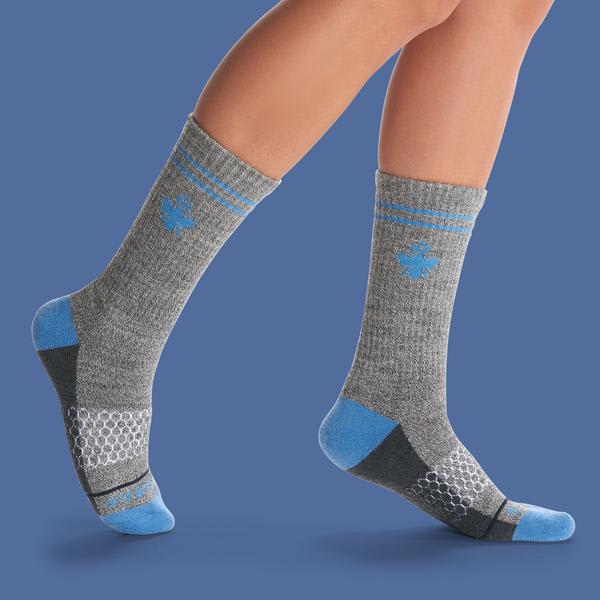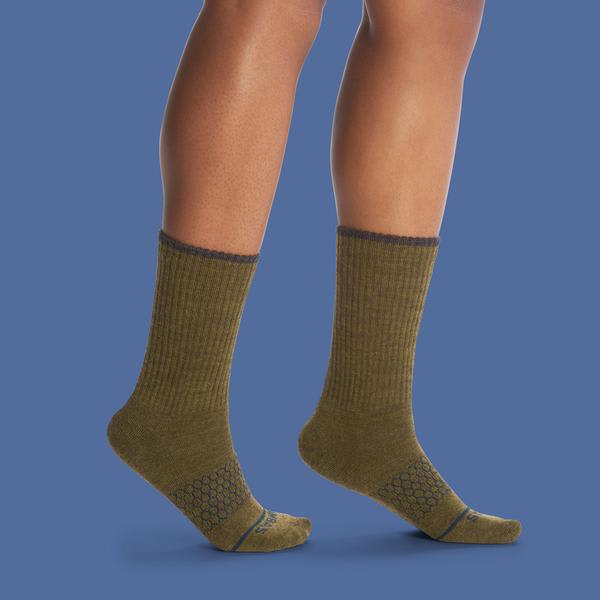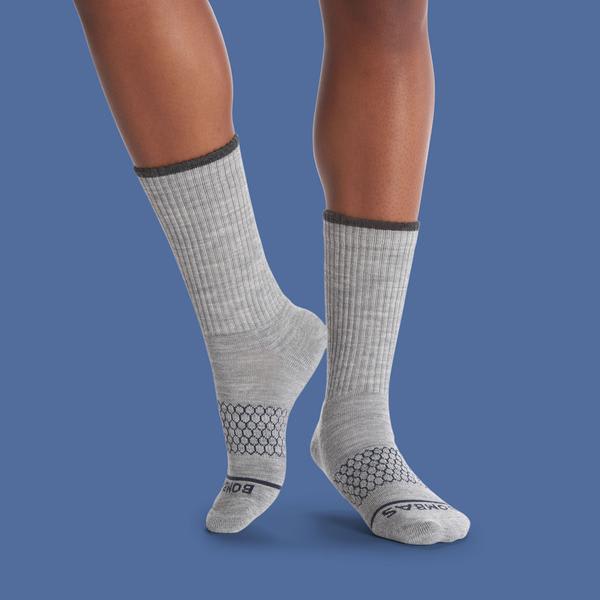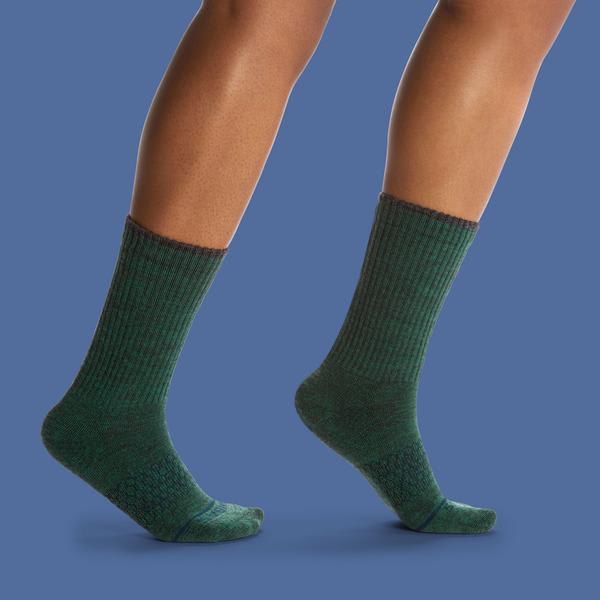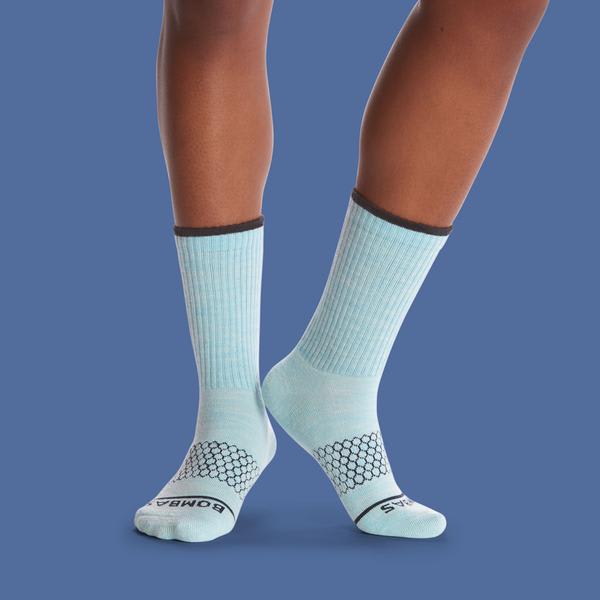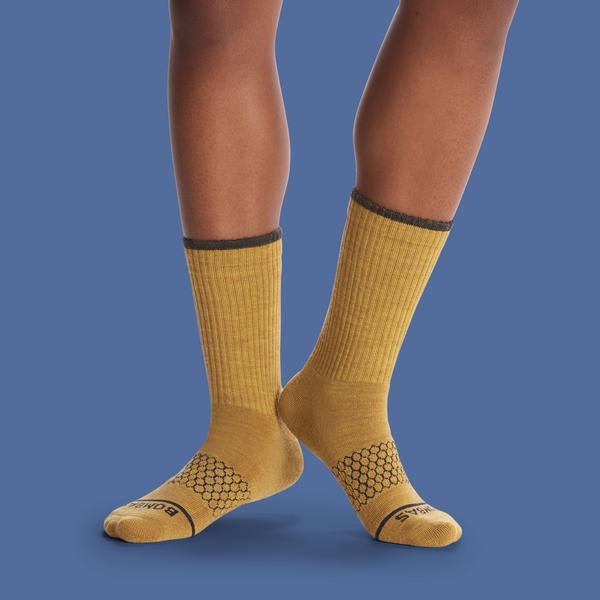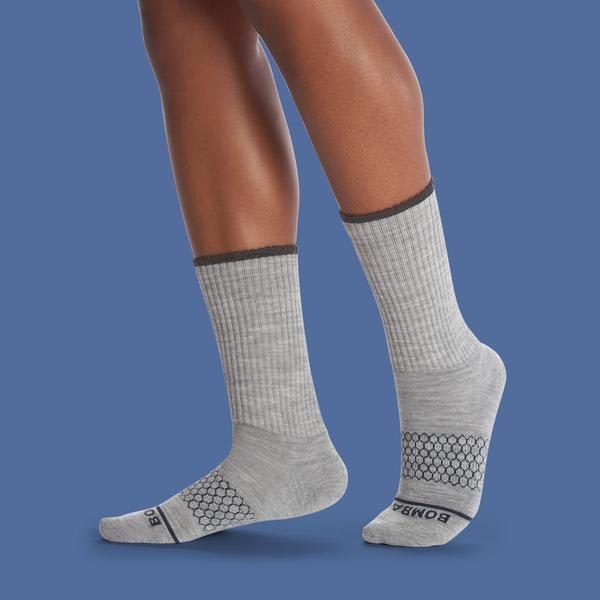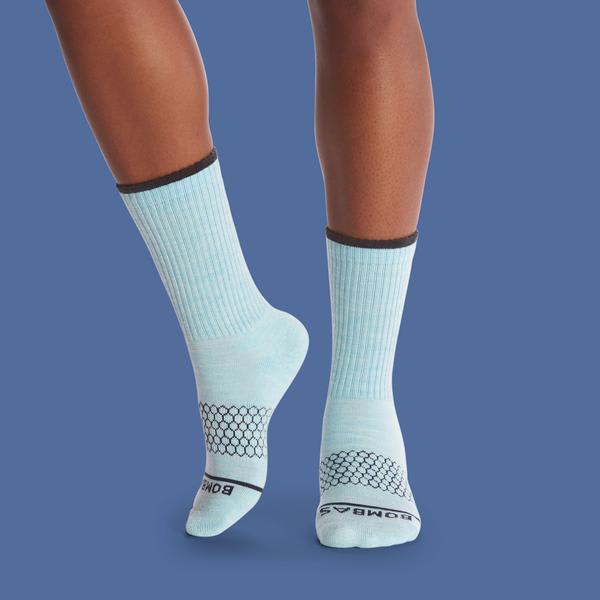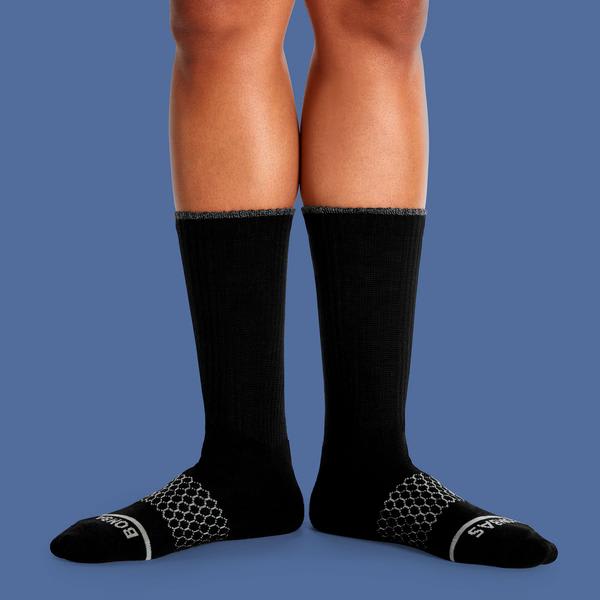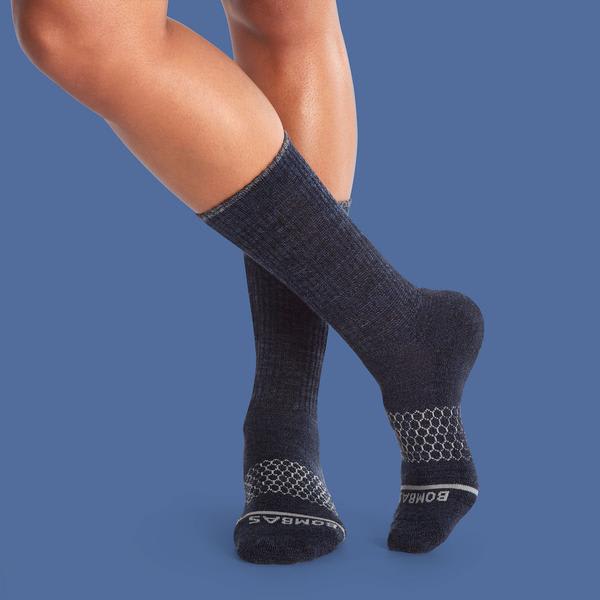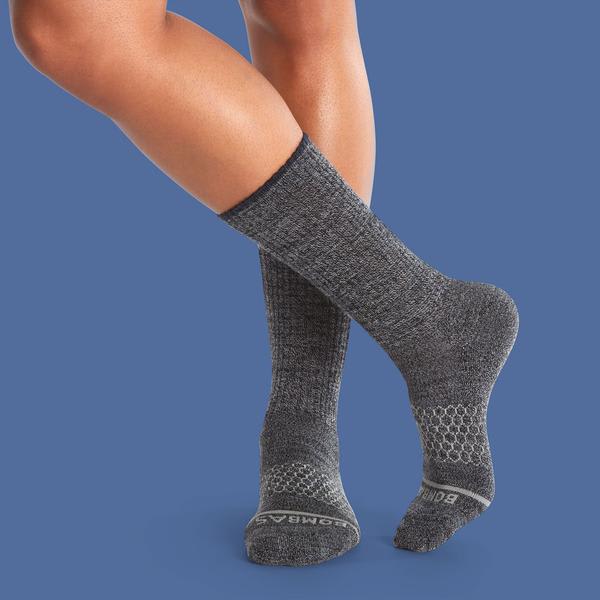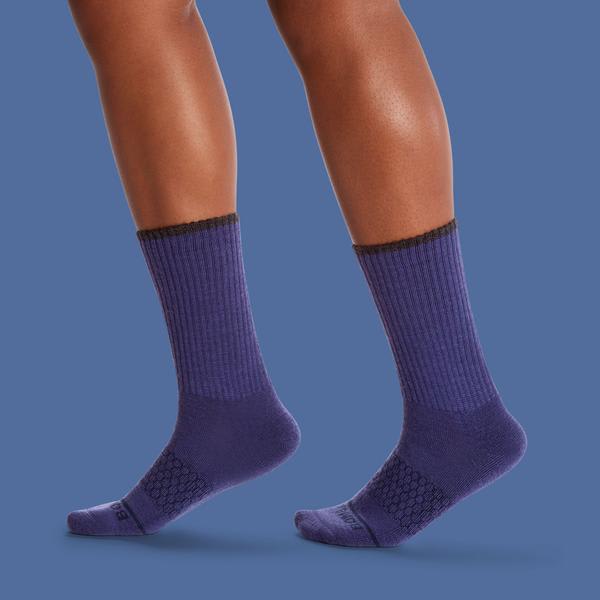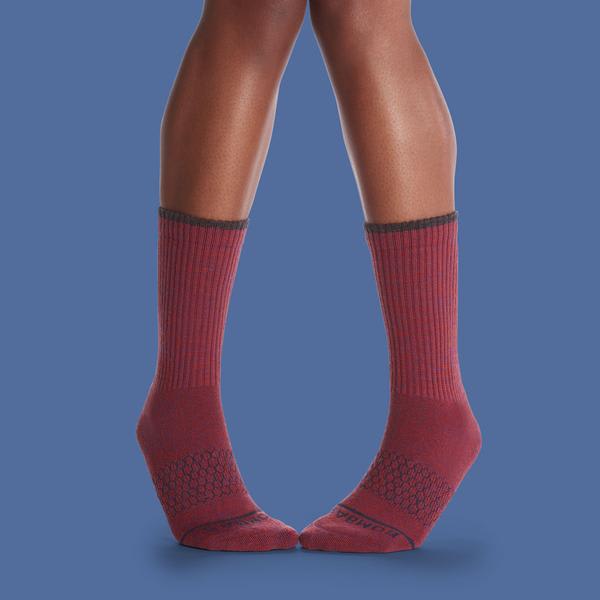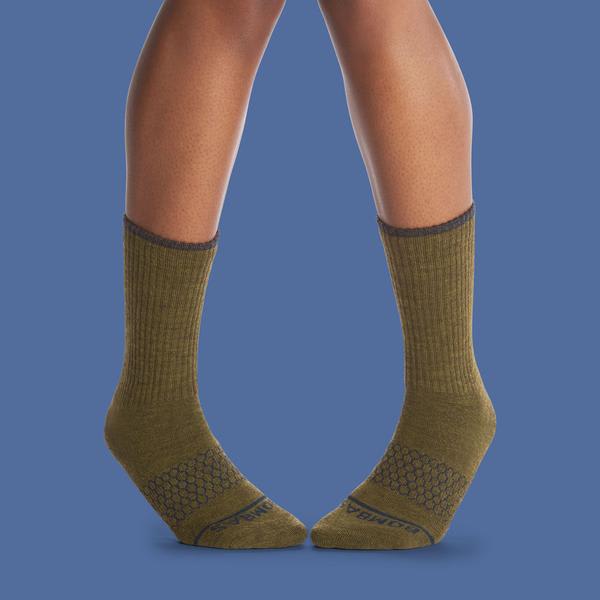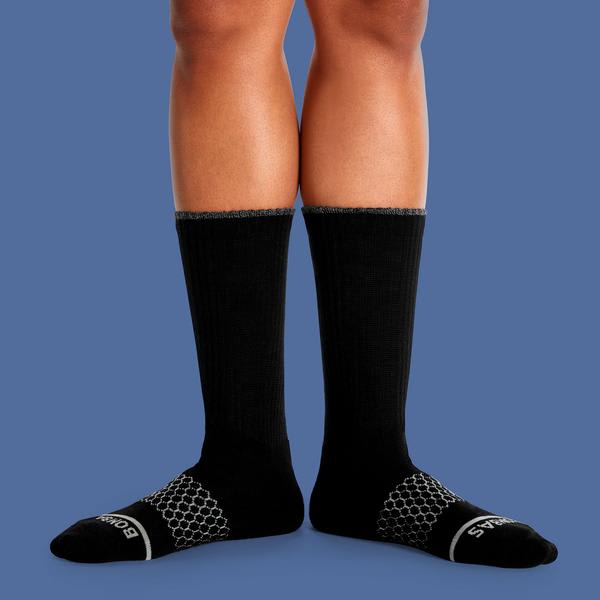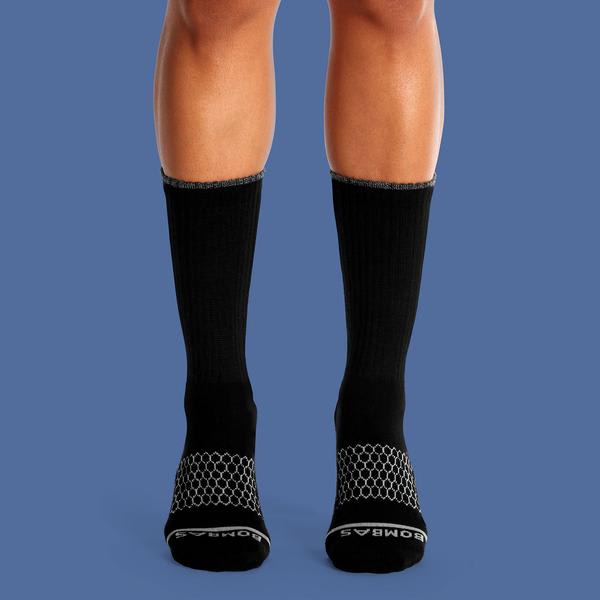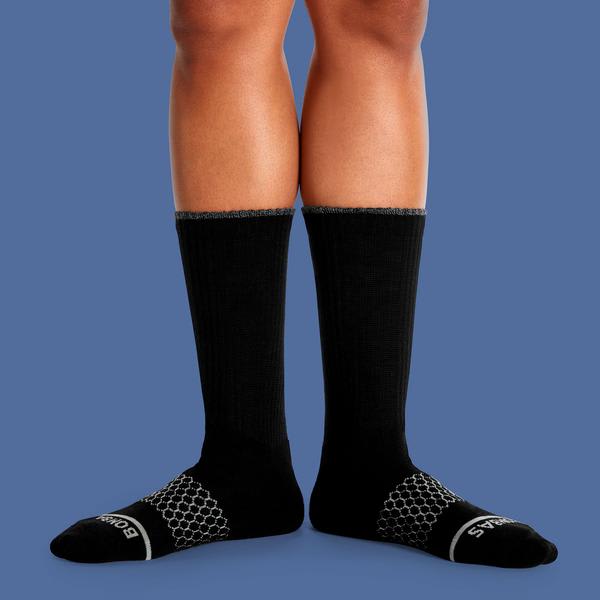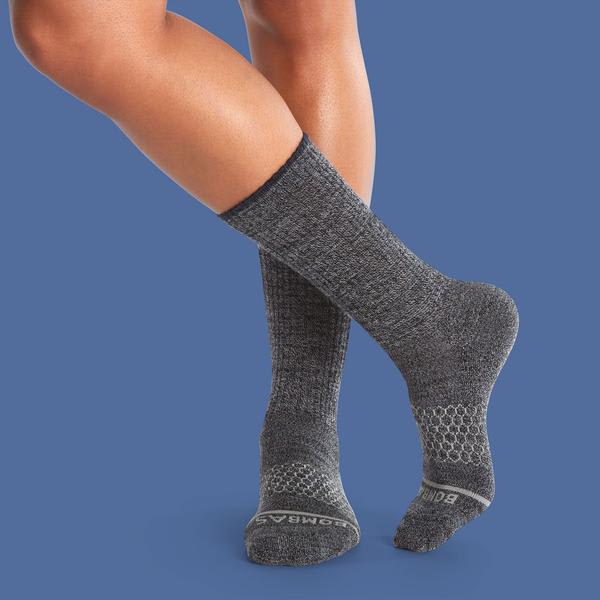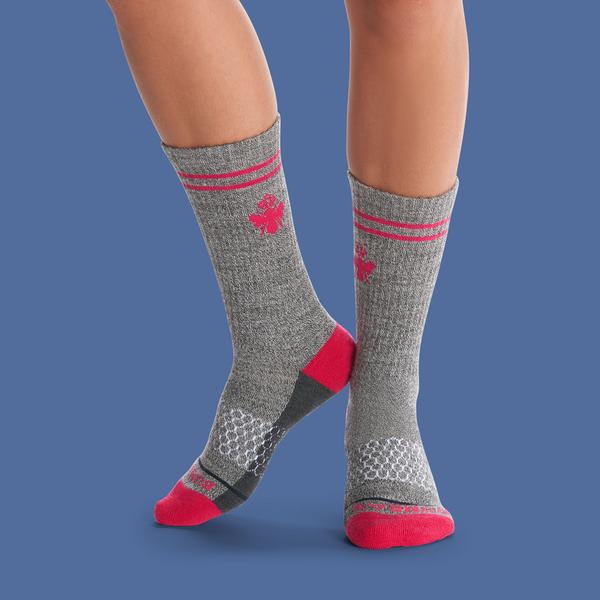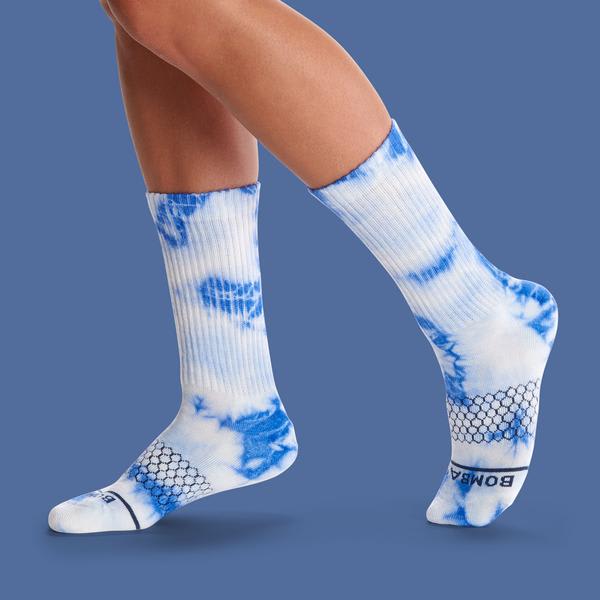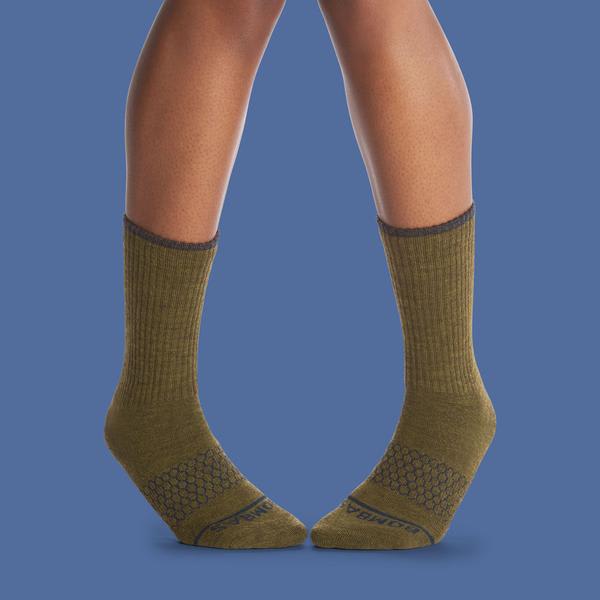 Women's Merino Wool Calf Sock 8-Pack
Color:







10% pack savings!
$144
$129.60
Merino Wool is a super strong natural fiber that's incredibly soft, will keep you warm in the winter and breezy-cool in the summer, and its natural moisture-wicking properties keep your feet dry and cozy. And that's just the fabric before we add all of the sock tech features that come in every pair of Bombas.

As always, one purchased = one donated.
Honeycomb Arch Support System
77% Merino Wool
21% Polyester
2% Spandex

Machine wash cold on gentle cycle, mild detergent, do not bleach, tumble dry low, do not dry clean or iron.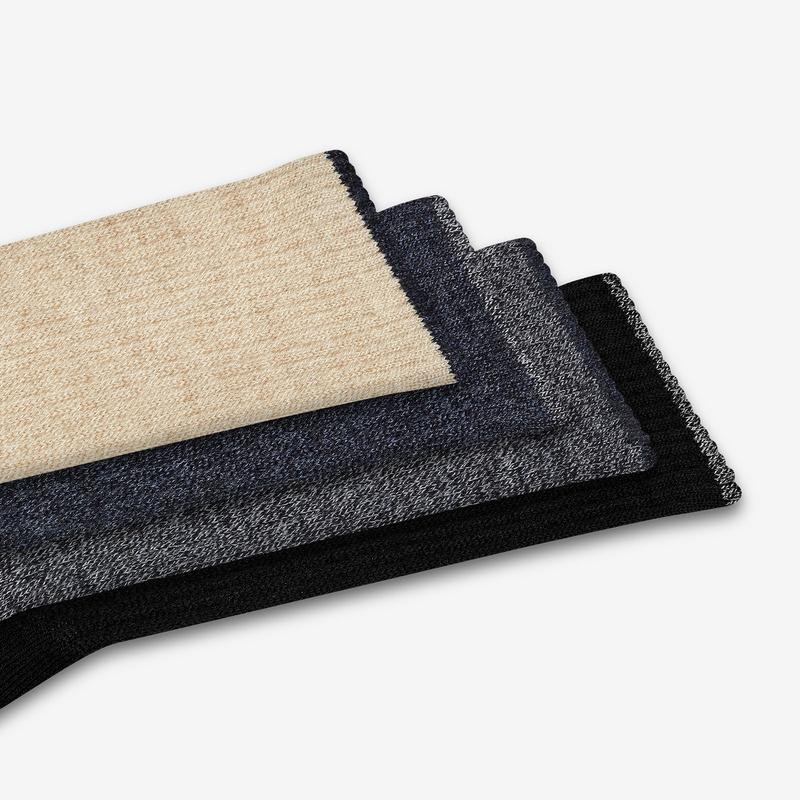 Stay-Up Technology
All calf and knee high socks are engineered with Stay-Up Technology: the perfect tension and elasticity to keep them exactly where you want them. Tight, but not too tight.
Merino Wool
The natural moisture wicking properties of soft, itch-free Merino Wool keep you comfortable, dry, and warm, even after intense physical activity.
Heels Stitched for Comfort
The Y-Stitched Heel creates a natural cup around your heel made to fit your feet, unlike the straight stitch of regular socks.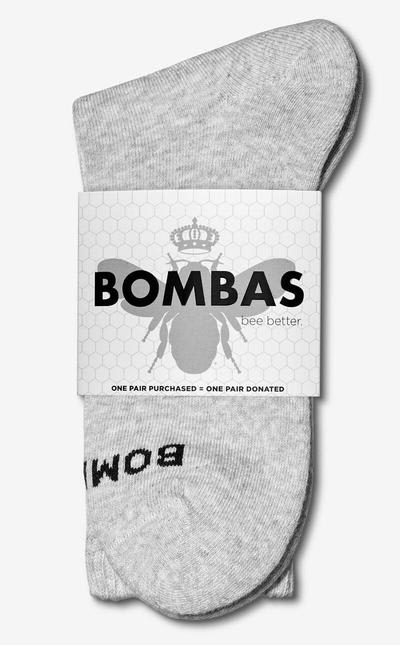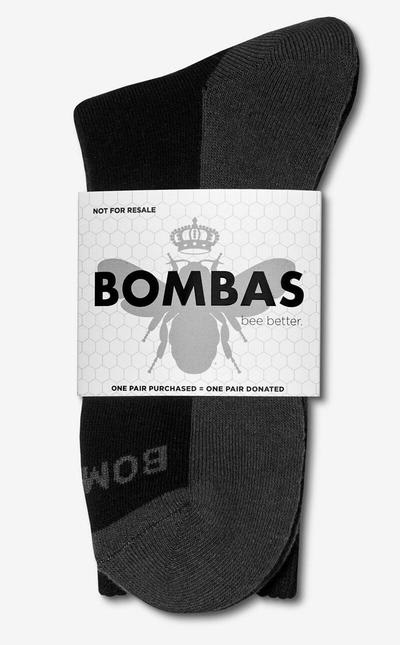 One Pair Purchased, One Pair Donated
Socks are the #1 most requested clothing item in homeless shelters, so we donate 1 pair of socks for every pair purchased. From the beginning, the Bombas mission has been to contribute to the homeless community and encourage others to get involved.
Learn More