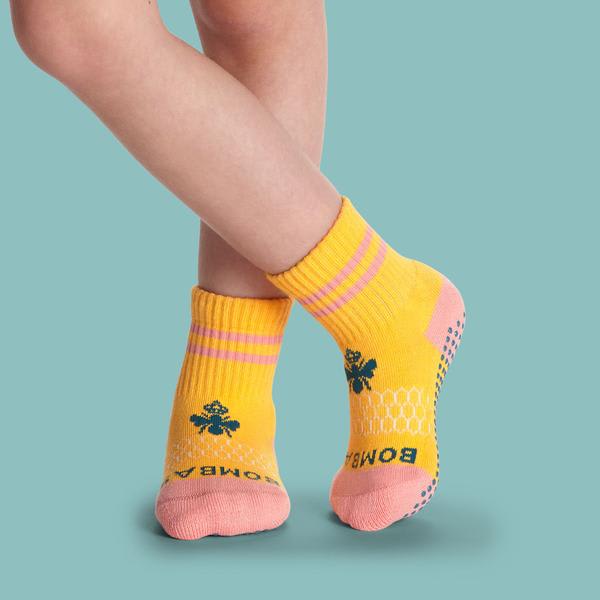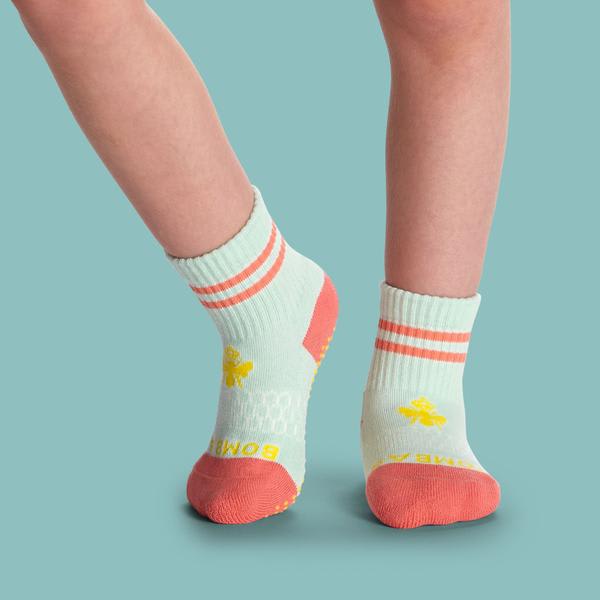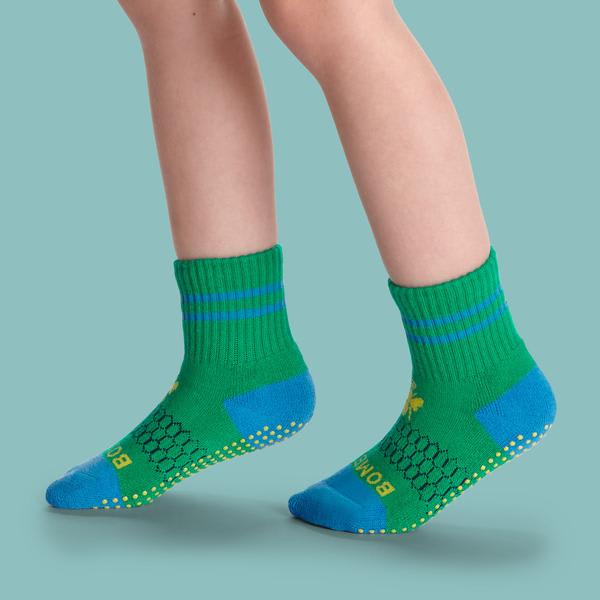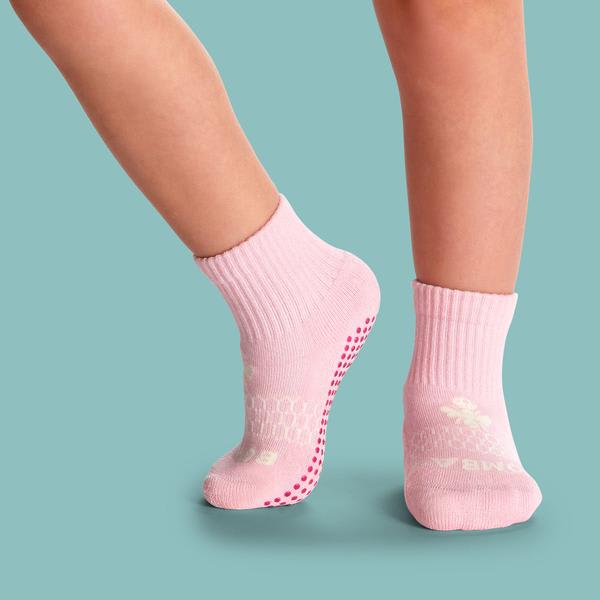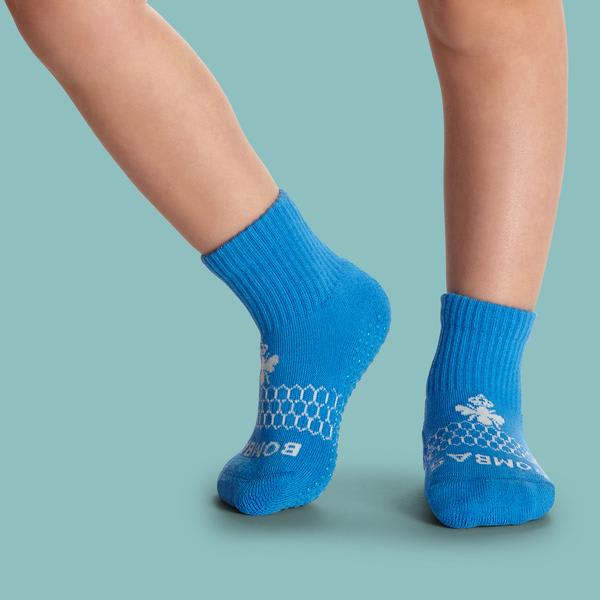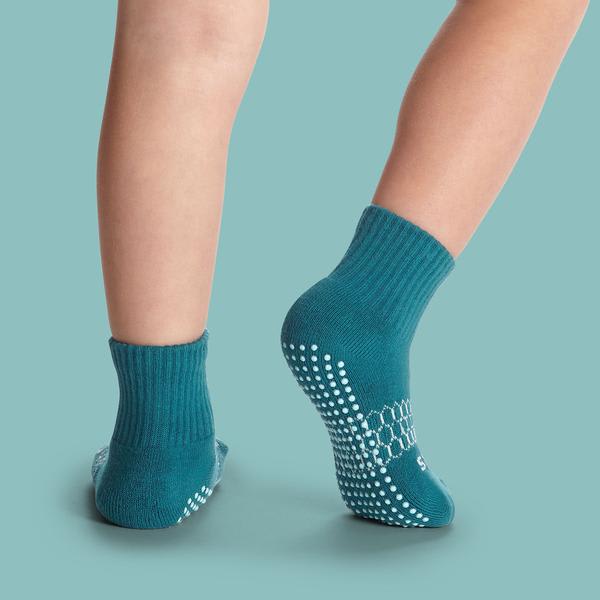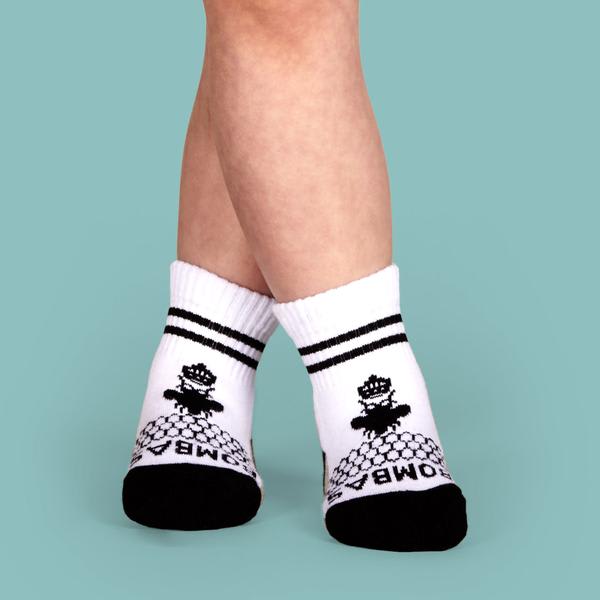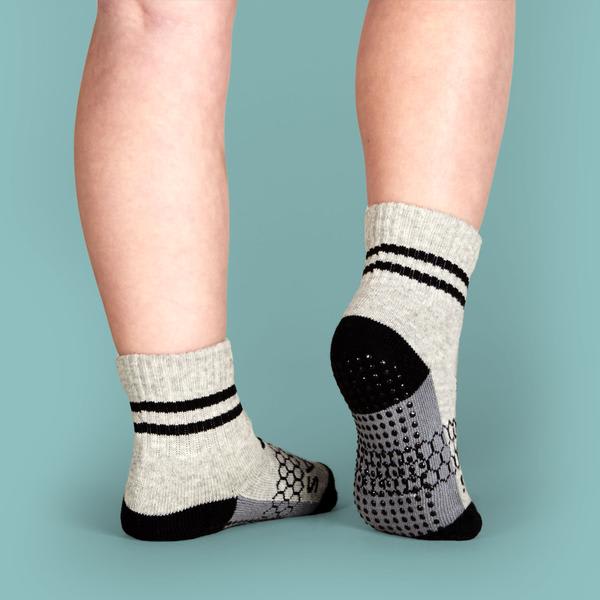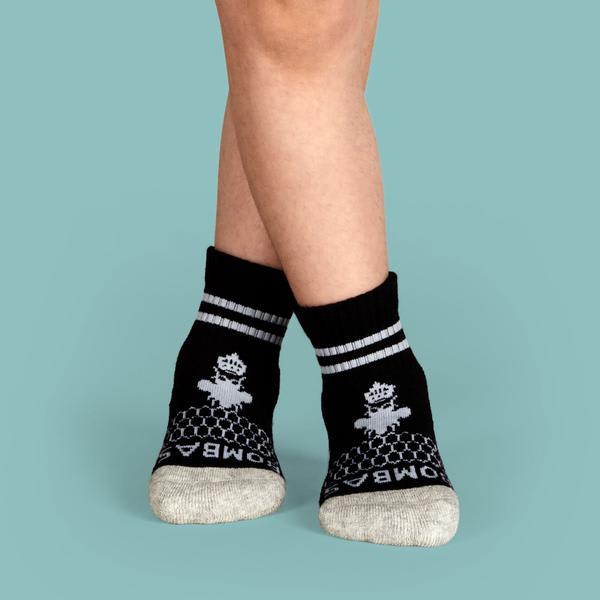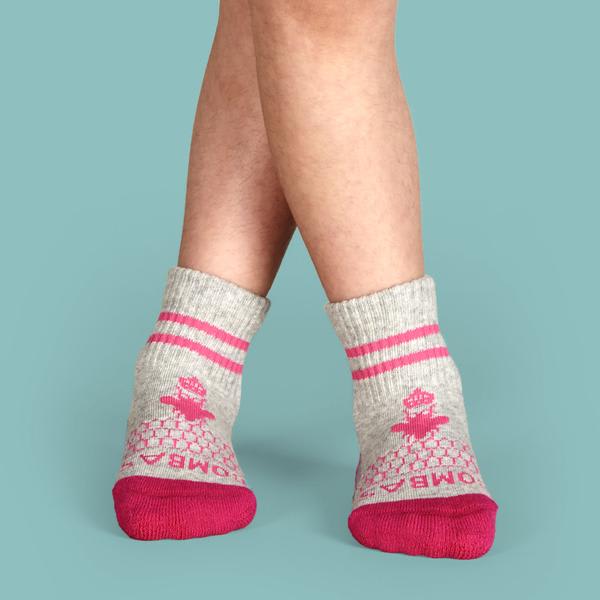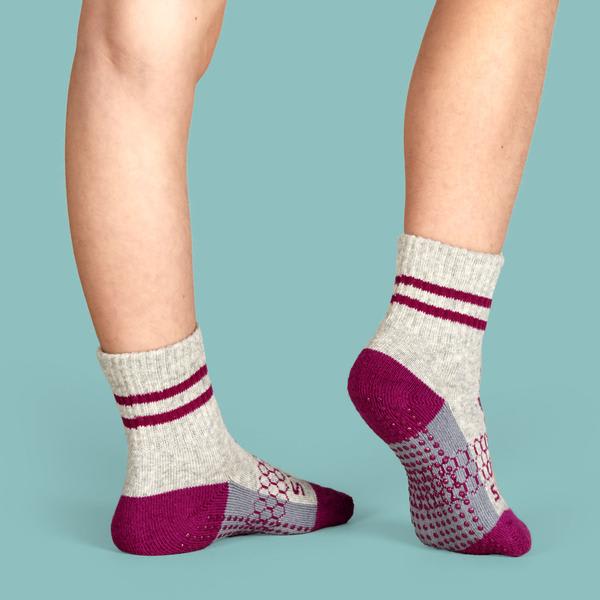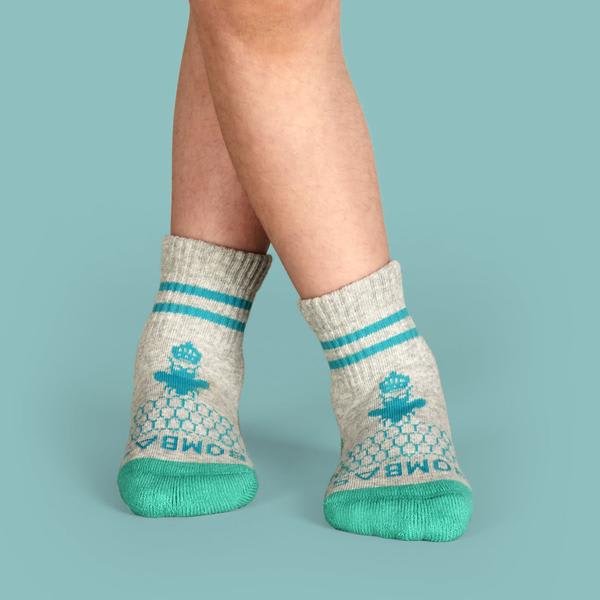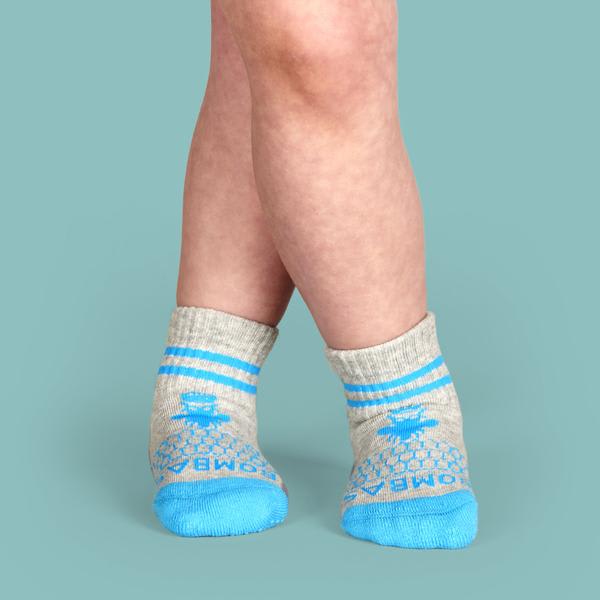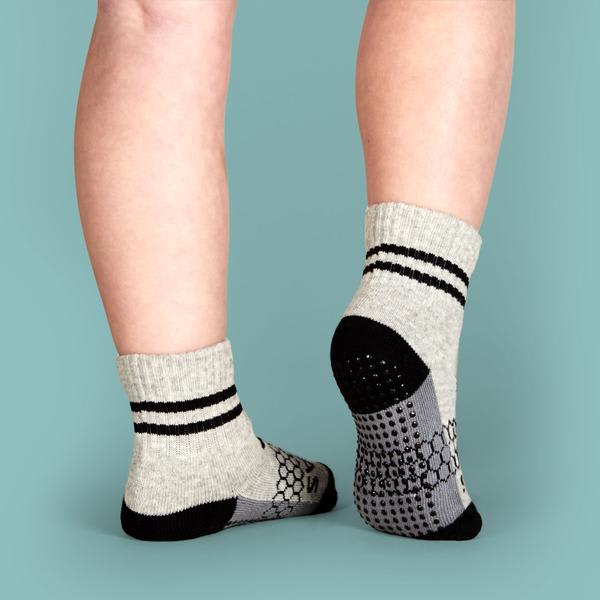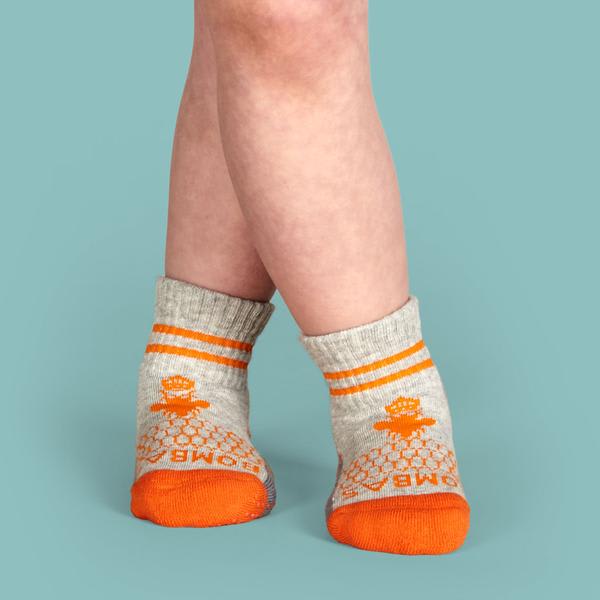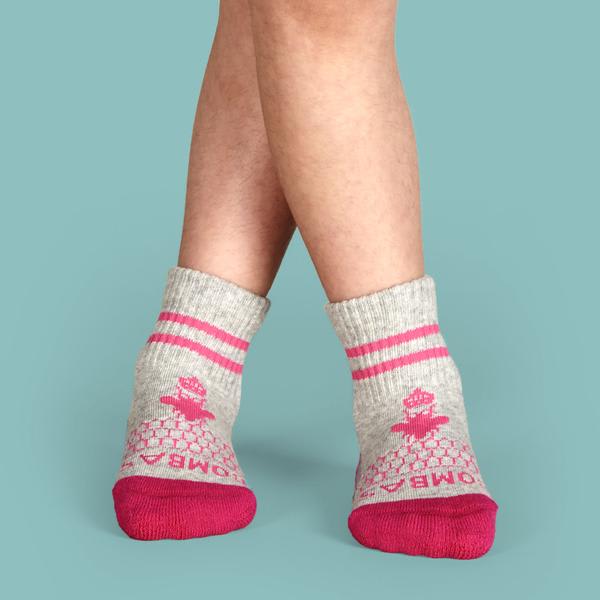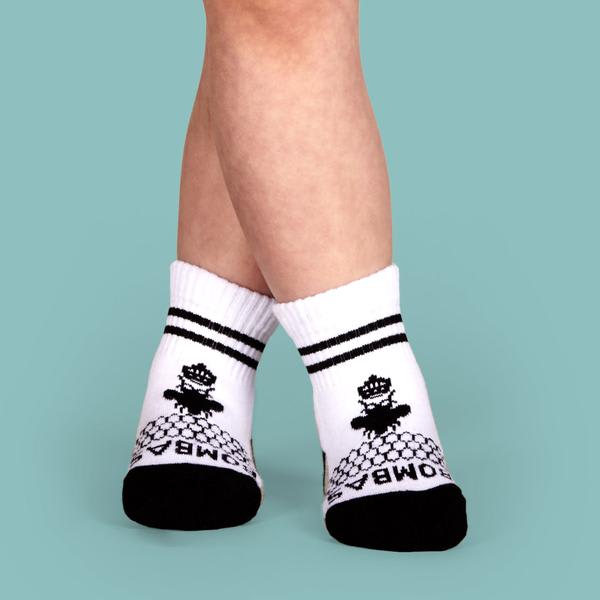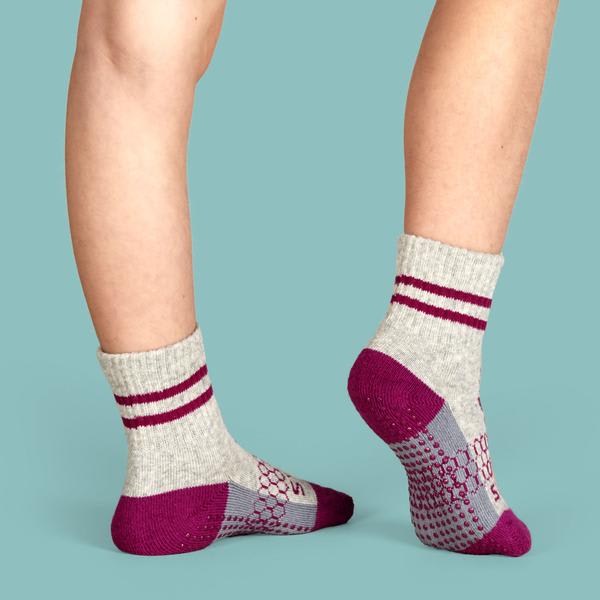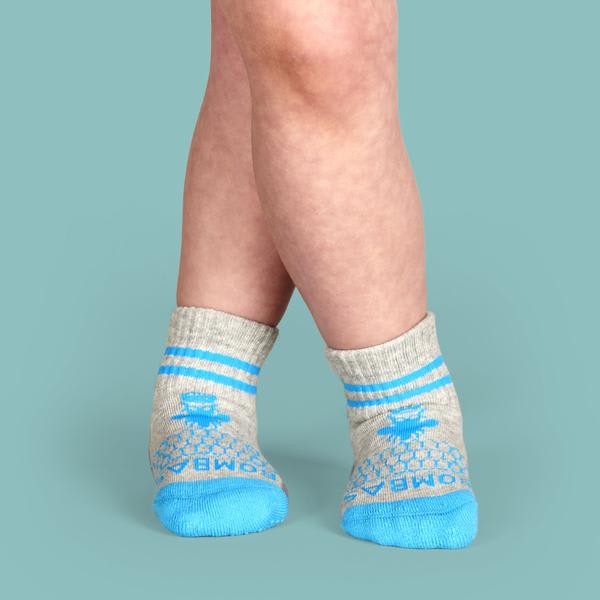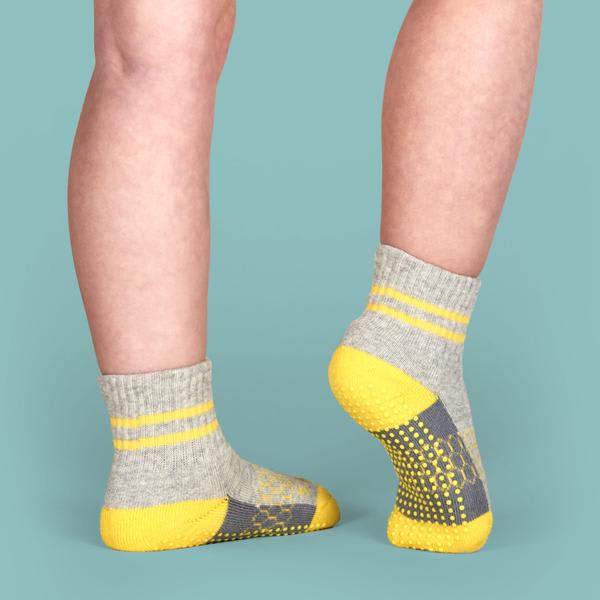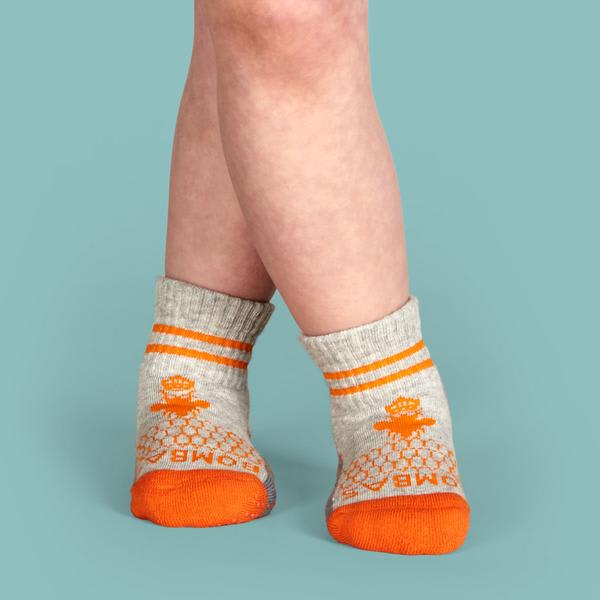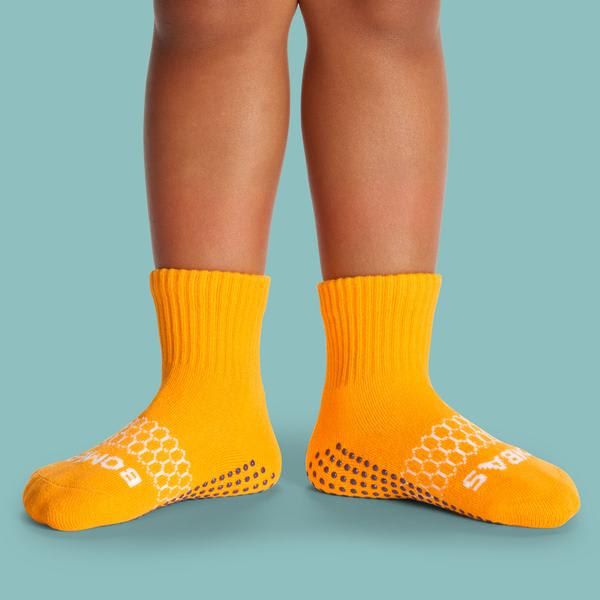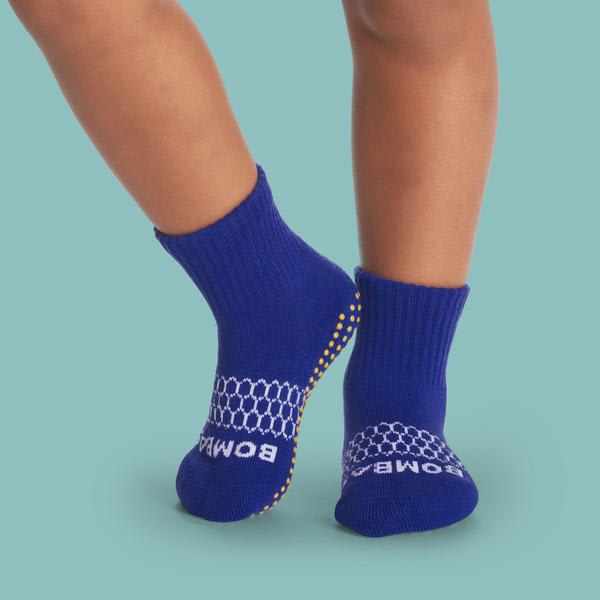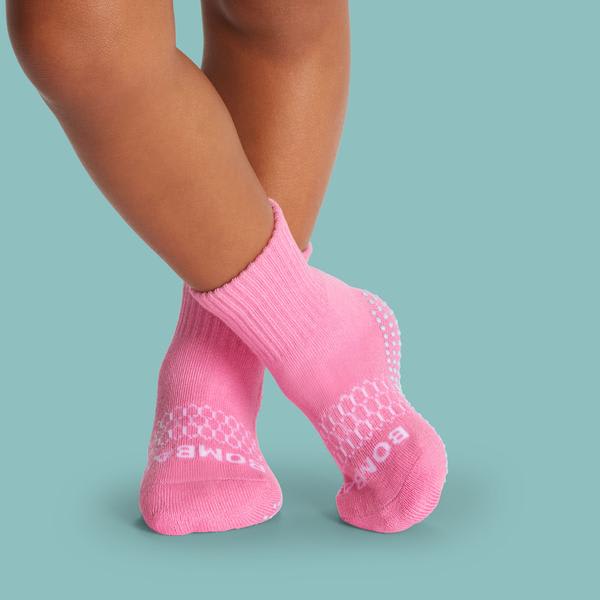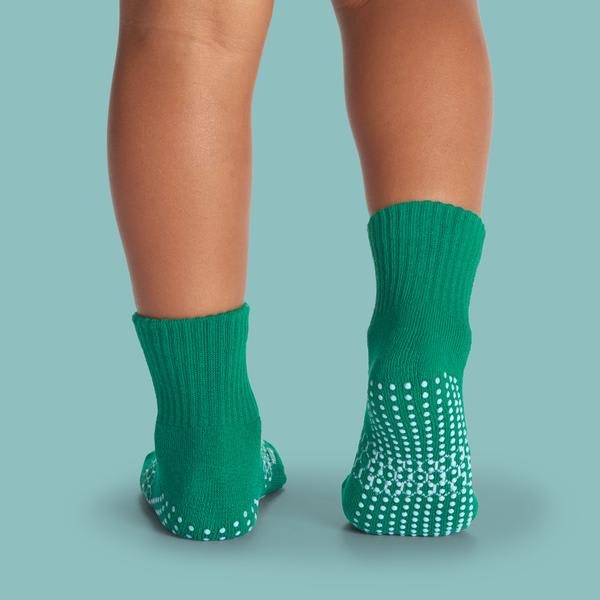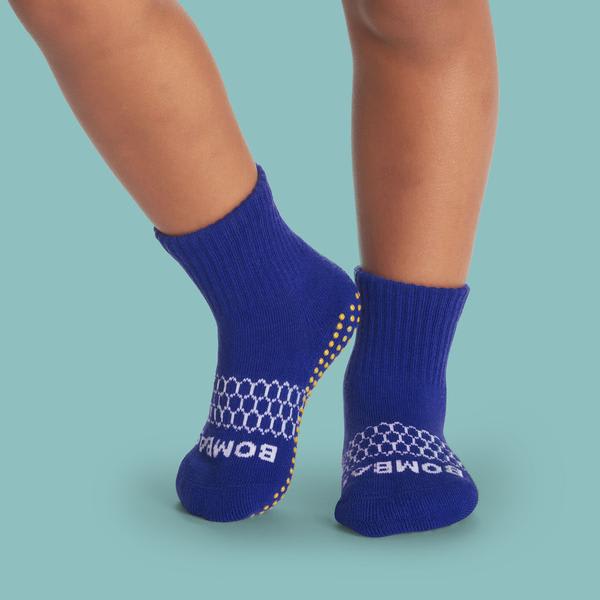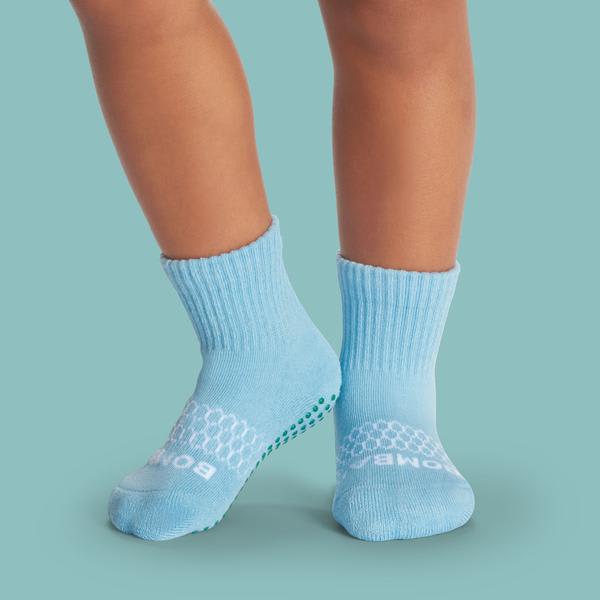 Toddler Gripper Calf Sock 8-Pack
Color:



10% pack savings!
$44
$39.60
Gripper socks designed to help keep your kids' little feet from slipping. Great for: staying put on wood floors, and studio activities like dance and gymnastics. Not great for: skidding and slipping.
*Toddler socks are good for children ages 1-5 years old.
*These socks arrive with 4 socks grouped together, not individually packaged.

One purchased = one donated. 
Honeycomb Arch Support System
74% Cotton
18% Polyester
7% Spandex
1% Nylon
100% PVC

Machine wash cold on gentle cycle, do not bleach, tumble dry low, do not dry clean or iron.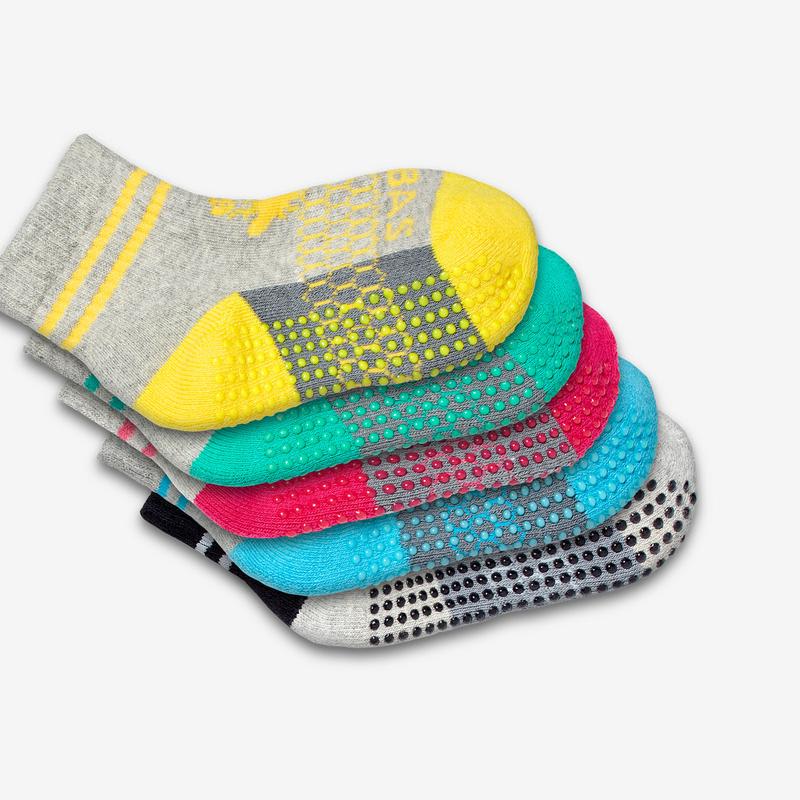 Stay-Put Grippers
Our grippers come equipped with eco-friendly Stay-Put Grippers. Made from ultra-thin PVC, they'll keep you in one place.
Stay-Up Technology
All calf and knee high socks are engineered with Stay-Up Technology: the perfect tension and elasticity to keep them exactly where you want them. Tight, but not too tight.
Seamless Toe
Our hand-linked Seamless Toe eliminates the annoying bump that runs across the toes of most socks. You won't feel a thing.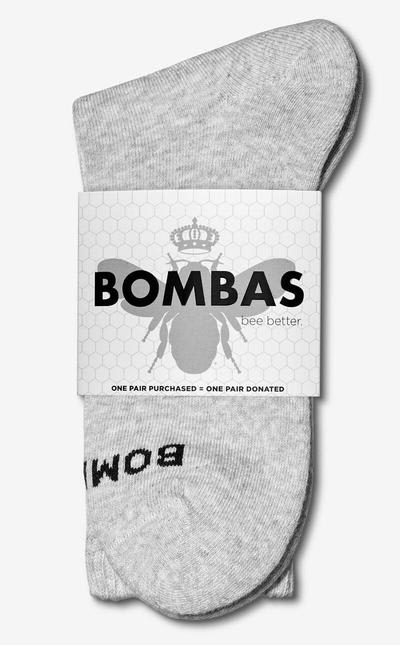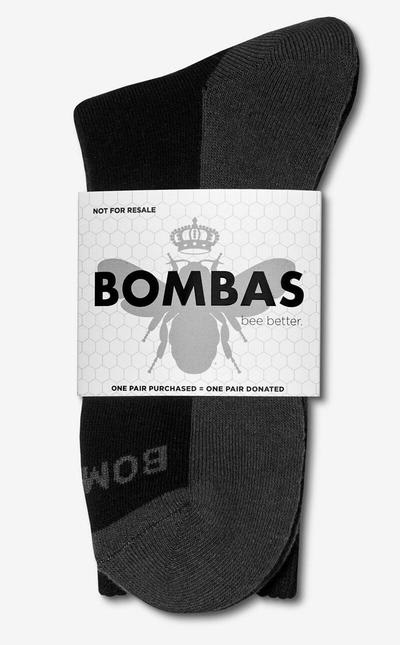 One Pair Purchased, One Pair Donated
Socks are the #1 most requested clothing item in homeless shelters, so we donate 1 pair of socks for every pair purchased. From the beginning, the Bombas mission has been to contribute to the homeless community and encourage others to get involved.
Learn More