Men's V-Neck T-Shirt & Calf Sock 6-Pack
Color:




10% pack savings!
$120
$108
Two different kinds of thoughtfully designed Bombas products in one pack. Prepare for your daily comfort levels to go way, way up. And for each sock and shirt purchased, one will be donated to someone in need. One purchased = one donated, always and forever. 
This Pack Contains
• 2 V-Neck T-Shirts
• 4 Pairs of Calf Socks

Size & Fit
• White T-Shirt: Model is 6'5, wearing Extra Large
• Black T-Shirt: Model is 6'0, wearing Large
• Navy T-Shirt: Model is 5'11, wearing Large
• Grey T-Shirt: Model is 6'0, wearing Medium

Honeycomb Arch Support System
63% Cotton
30% Polyester
6% Rubber
1% Spandex

Machine wash cold on gentle cycle, do not bleach, tumble dry low, do not dry clean or iron.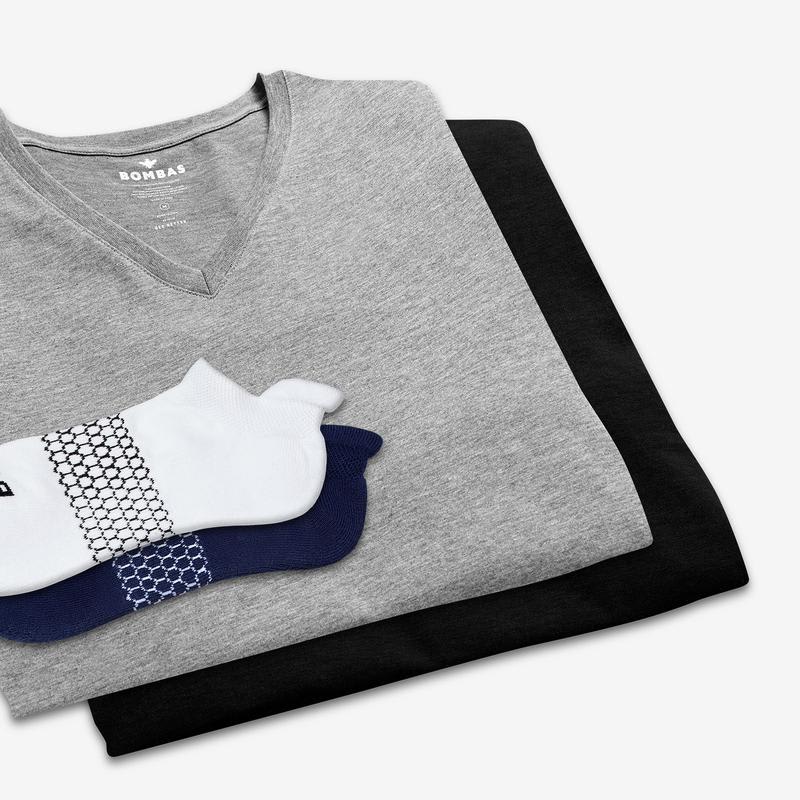 Naturally Cool Feel
Pima cotton has a naturally cool-to-the-touch feel, like the other side of the pillow.
Stay-Up Technology
All calf and knee high socks are engineered with Stay-Up Technology: the perfect tension and elasticity to keep them exactly where you want them. Tight, but not too tight.
Tag Free Neckline
The label is printed directly on the inside of your shirt. There's no tag sticking out to irritate your neck or back, and the neckline won't get wavy over time. It's just smooth sailing.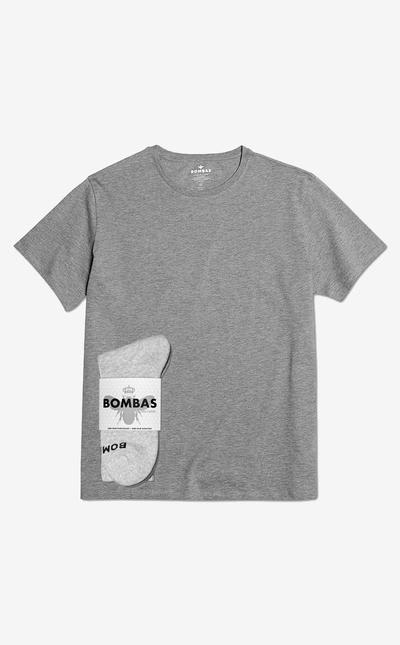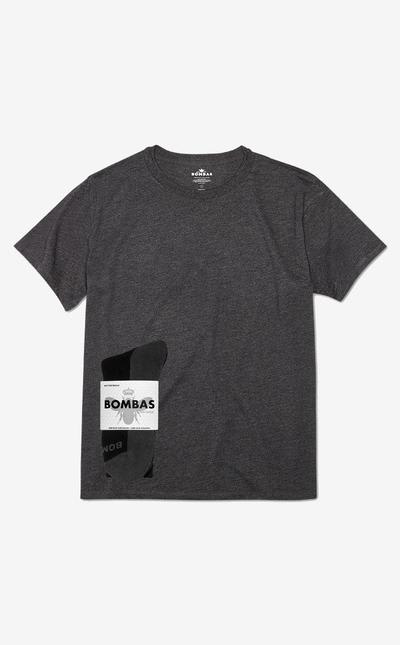 One Purchased, One Donated
Bombas was founded on the philosophy of donating socks to those in need, but has evolved to go deeper into the community. The more clothing items we sell, the more we donate. As we grow, our giving and community efforts will continue to grow right alongside us.
Learn More