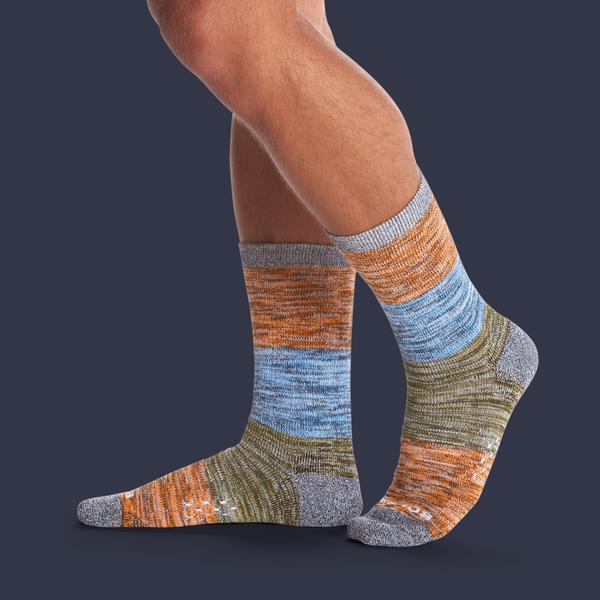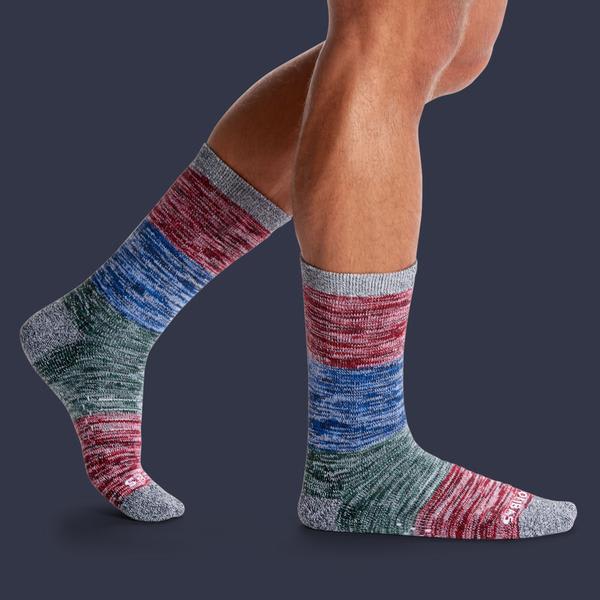 Men's Hiking Adventure Calf Sock Gift Bag
Color:

Full-cushion hiking socks intelligently engineered for hiking comfort with Hex Tec technology– Thermoregulating ventilation to keep you cool in the summer and warm in the winter, and moisture-wicking innovation to keep your feet comfortable on all your outdoor adventures, year-round. 
Included is a Bombas Hex Tec Sock Bag, designed to keep your socks organized and away from the rest of your stuff or to just put some of your favorite belongings in after an intense hike. 
Performance breathability and moisture-wicking to keep you dry, cushioned and comfortable.
Honeycomb Arch Support System
62% Cotton
31% Polyester
3% Nylon
3% Rubber
1% Spandex

Machine wash cold on gentle cycle, do not bleach, tumble dry low, do not dry clean or iron.
Stay-Up Technology
We tested over 97 different tension levels when trying to find the perfect one. What we landed on is the perfect balancing act between tight enough to never-ever slip down during everyday wear, while free enough to never feel tight or leave any kind of imprint.
Seamless Toe
We took the extra time to link the final seam on every pair of socks carefully by hand, creating a fully-smooth sock with no annoying bump.
Sock Organization
Keeps all your socks together and organized.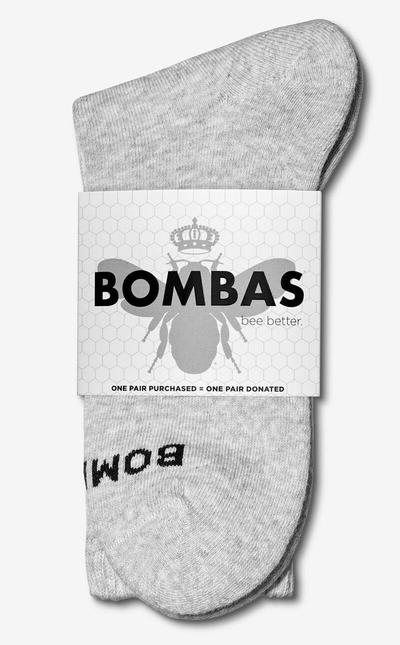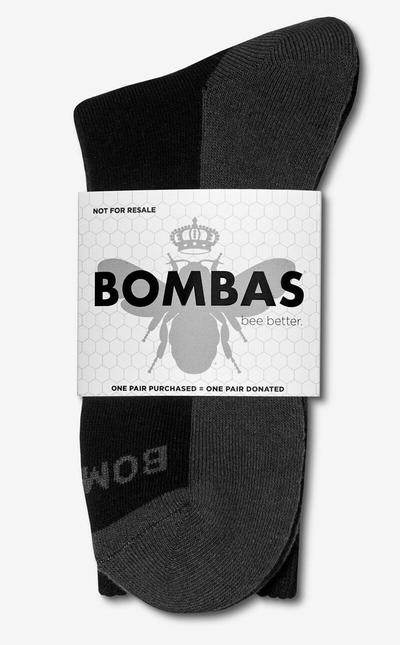 One Pair Purchased, One Pair Donated
Socks are the #1 most requested clothing item in homeless shelters, so we donate 1 pair of socks for every pair purchased. From the beginning, the Bombas mission has been to contribute to the homeless community and encourage others to get involved.
Learn More